Graphic: Who's bullish on Bitcoin?
Views:728 Time:2017-09-18 16:34:13 Author: NiceNIC.NET

"I predict the Internet will soon go spectacularly supernova and in 1996 catastrophically collapse,"said Robert Metcalfe, the inventor of the ethernet. It's ego-bruising to be the person who's wildly wrong about that one prediction, but that hasn't stopped people making bold bets about the future of Bitcoin. Here are some famous supporters and critics of the digital currency, in this graphic by Andre Gunawan.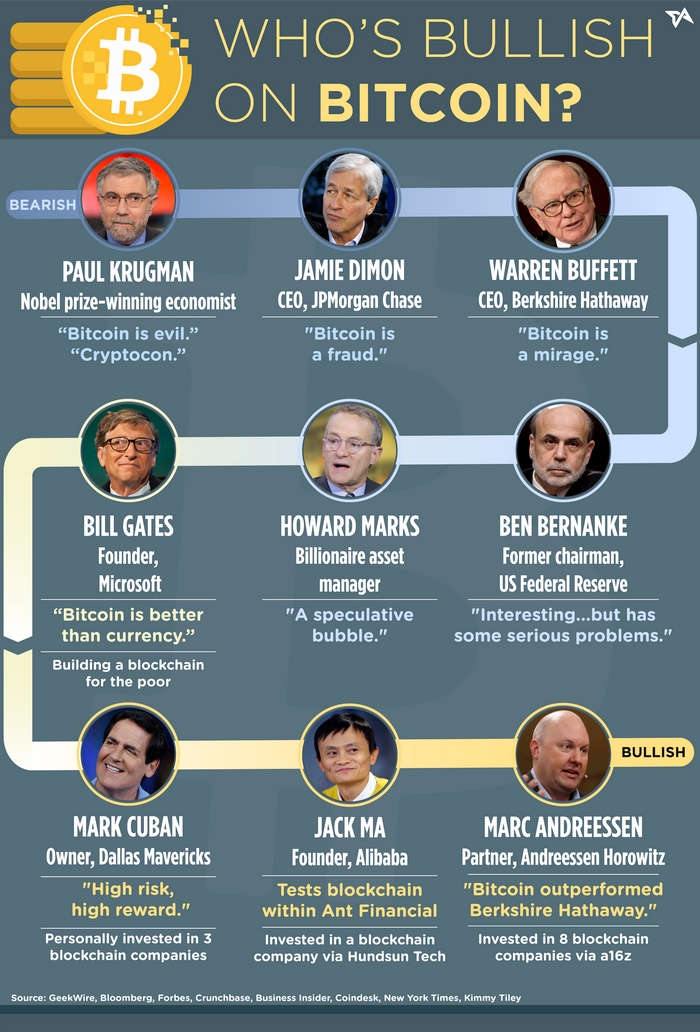 Editing by Steven Millward from Tech In Asia
http://www.nicenic.net
ICANN & CNNIC & HKIRC Accredited Registrar
Shared Hosting & Dedicated Server Provider (HK)