[NiceNIC]Big promo on dedicated Server for End of 2018
Views:1090 Time:2018-10-29 17:48:03 Author: NiceNIC.NET

Dear valued customers
,
This is your server provider and domain registrar of NiceNIC.NET, may good business and good health be always with you!
As a promo for the end of 2018, also as a thanksgiving way to our customers, we specially released a batch of attractive dedicated server resource
with favourable prices for your choice, please check below and let us know if you have interest:
PS: We accept payment method of Bitcoin as well.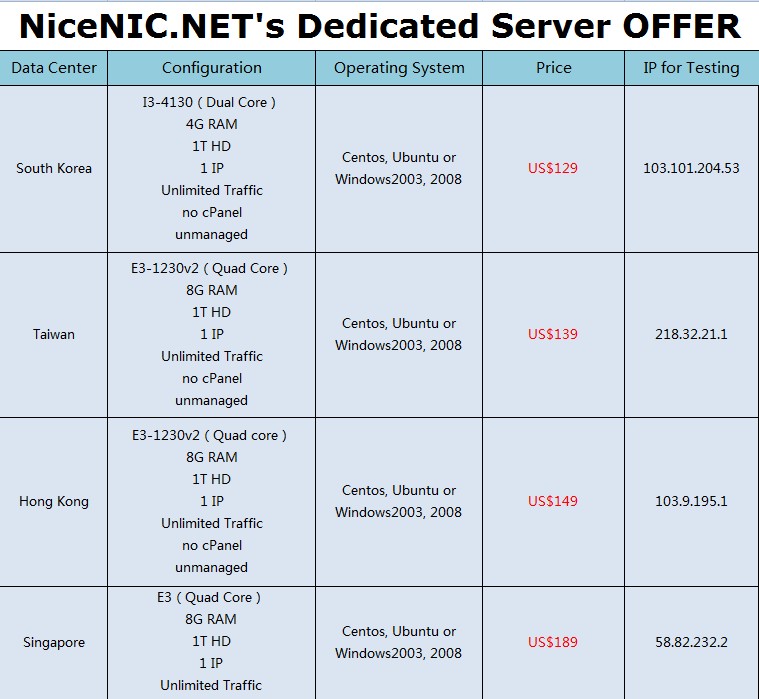 Thank you for your time and attention! We positively look forward to hearing back from you.
Kindest regards,
Core Lee
IDC Team, NiceNIC .NET
ICANN & CNNIC & HKIRC Accredited Registrar
Shared Hosting & Dedicated Server Provider (HK)