.AI Domain Registrations Surge with ChatGPT
Views:197 Time:2023-02-19 13:03:16 Author: NiceNIC.NET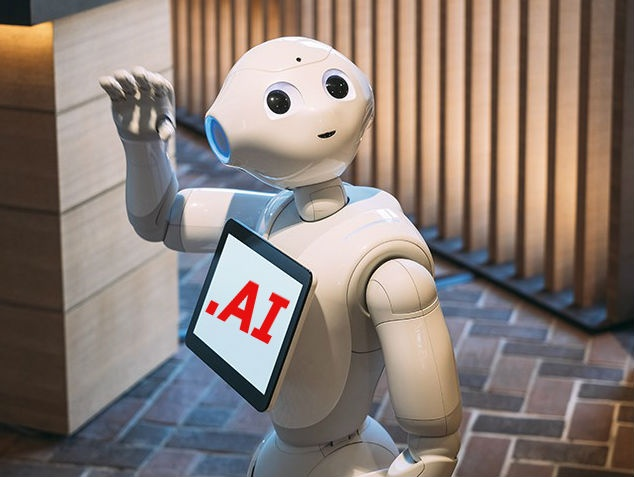 ChatGPT, a newcomer in the AI world, goes viral, AI domain name registrations soar!
Since the official launch of ChatGPT on November 30, 2022, the number of registered users of ChatGPT exceeded 1 million in only 5 days after its launch; at the end of January 2023, the number of monthly active users of ChatGPT broke 100 million, thus becoming the fastest growing consumer application in history in terms of users.
By the beginning of February this year, ChatGPT topic even became a topic of national discussion.
Both dialogue into the stream, but also to write poetry papers, interview questions, code, and even passed the Google interview to get L3 engineer offer, put a year ago, no one believes that this is the current AI can reach the level.
Now you see, everyone loves ChatGPT!
AI domain name registrations have skyrocketed since the AI world's newest addition, ChatGPT, became popular!
Firstly, ccTLD of .AI, two-letter domain name suffix simple and easy to remember, good domain name suffix particularly pleasing. Users can easily remember, which is the key.
Secondly, AI is the Chinese pinyin for love, very suitable for emotional, marriage class website. Some people even hit the slogan "Love Ta, just register a .ai for Ta".
Thirdly, the technology circle of corporate favorites. With the fire of artificial intelligence (Artificial Intelligence), AI is also seen as artificial intelligence domain name, so favored by many technology companies, such as Google, Microsoft, these giants to enter the field of AI, have protected their own brand .
How to Register .AI domain name?
https://nicenic.net/domain/ai-domain-registration.php
.AI Domain Name - Register Domain - Transfer Domain
.COM $11.99, .ORG $12.99, .HK $16.99
ICANN & Verisign & .AI Accredited Registrar
Shared Hosting & Dedicated Server Provider (HK)