ART Blockchain Wallets: giving crypto a creative touch
Views:54 Time:2023-03-11 11:44:34 Author: NiceNIC.NET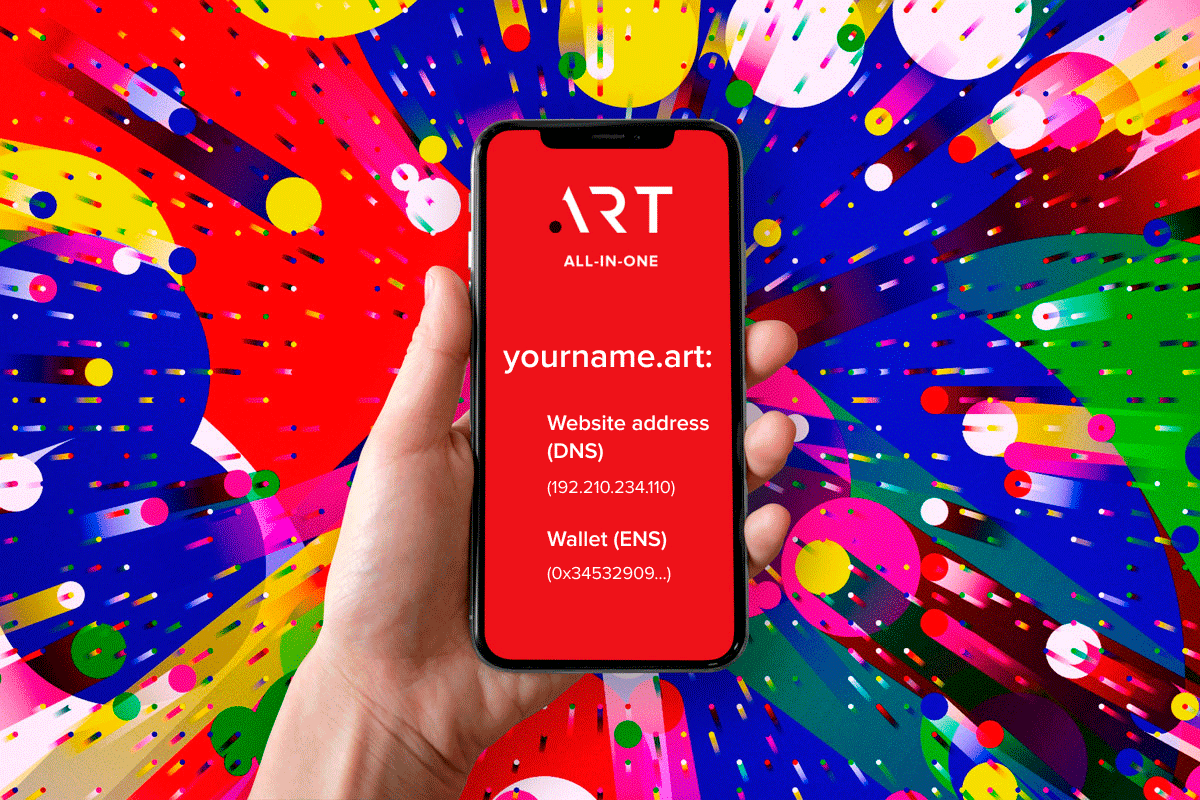 What are the benefits of ENS integration with .ART domains?
Security. ENS is built on smart contracts on the Ethereum blockchain, meaning it doesn't suffer from certain insecurities of the DNS system. You can be confident that the names you enter work the way their owner intended.
Concision. .ART domains are naturally easier to remember, giving crypto exchanges human-readable names.
Error-proof. Imagine you get one symbol in your wallet address wrong – not hard when they come as 26-35 alphanumeric characters! With a .ART domain this would never happen, insuring against erroneous transfers.
Marketing. If you are using your crypto wallet to collect or exchange NFTs, what better way there is to advertise that with a .ART domain name? In the age of brand battles won by storytelling, naming is king.
"Whether you create NFTs or are putting together a digital art investment portfolio in the hopes of selling it at a higher price, a digital wallet is a must-have for entering the market. .ART allows you to kill two birds with one stone and benefit from two trusted technologies at the same time – DNS and ENS. Creative audiences that use naming as a marketing tool will definitely appreciate top-notch branding. As an example, the same .ART domain name can be simultaneously used to point to the project's website and serve as a memorable name for its blockchain address." Kate Senkevich, .ART Managing Director
How are .ART domains different from other ENS offerings?
.ART is ICANN approved and compliant with its policies since day it was launched back in 2017. This guarantees 100% visibility to all .ART domains registered on ENS.
.ART domains can also be used as email addresses, while similar offerings from other domain zones bypass ICANN regulations, thus limiting their own functionality and creating a potential security risk.
There can be no domain collision where Ethereum blockchain complements DNS namespace, making ita reliable provenance solution, ideal for art objects.
Additionally, there's potential in the future for single-sign-on functionality, bypassing multiple usernames/passwords for multiple websites, using your single .ART ENS identifier to sign in.
Ready to try?
.ART Domain Name - Register .ART Domain - .ART Domain Registration
https://nicenic.net/domain/art-domain-registration.php
.COM $11.99, .ORG $12.99, .HK $16.99
ICANN & Verisign & .ART Accredited Registrar
Shared Hosting & Dedicated Server Provider (HK)